We are the creative partner of tech and manufacturing companies, helping to define their brand story, tap into new markets, and set the stage for sustainable growth in the age of Digital Transformation (DX).
Our core business covers three segments: DX Consulting, Brand Consulting and Brand Development. This is where we bring in years of experience and deep expertise. Consulting that analyzes the status and provides a diagnosis - and Branding that connects with its intended audiences and ships the "medication". 
Our job is to offer a fresh perspective to common problems, an unbiased 10,000 ft view to a situation a company may be struggling with: How can we sell more? How can we expand our audience? How can we introduce a challenger product? How can we tap into a new market?
As a strategic branding and design team in Los Angeles and Munich, as
Creative
Business Consultants, we build corporate and consumer brands that are as successful in the United States as well as in Europe or Asia. We develop engaging experiences for our clients in the tech and manufacturing sectors that range from brand identities and visual systems to digital, retail and B2B communications. With innovative ideas that disrupt, and design that connects.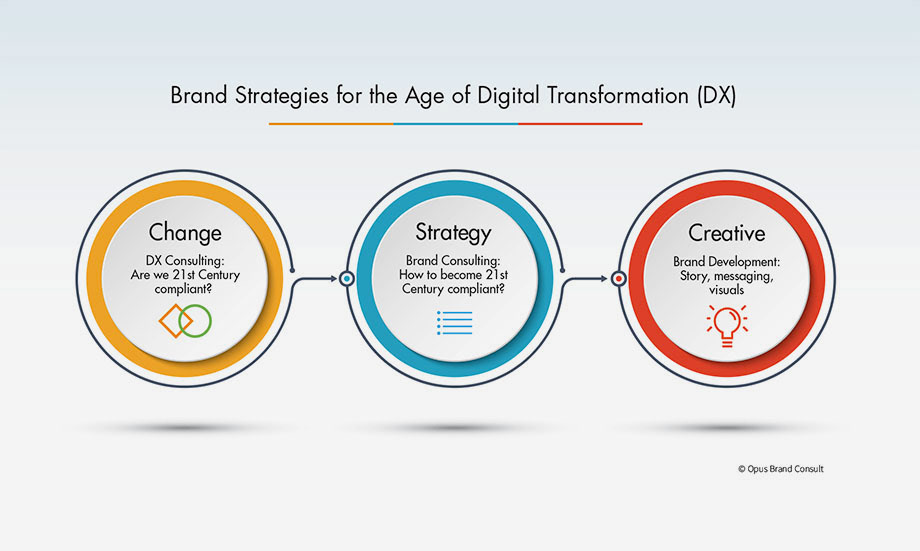 What we bring in is strategic thinking, deep expertise and creative fire to help entrepreneurs realize their vision.

We generally differentiate between 3 fundamental modules: DX Consulting, Brand Consulting and Brand Development. They were designed to complement each other for utmost firepower, but each module can also be booked on it's own to deliver results. Give us a call I like to learn more about us: +1.213.446.7986 (PT)

Through a face-to-face workshop, usually our first step, we help bring clarity to where your brand stands in the eyes of the consumer, and what it stands for. We reveal its brand story - or better - brand essence. Once armed with that result, your business can communicate the brand story to your customers (and team) with more focus and clarity. Engaging with marketing providers (website, social media, trade shows) will become easy, effortless and more effective.
· Brand strategy and development
· Visual identity and logotypes
· Corporate and product names
· Naming systems
· Slogans and taglines
· Copywriting
· Brand applications
· Package design
· POS design
· Digital material design
· Corporate/Product brochures
· Tradeshow concepts
· Web design & development
· Social Media campaigns
· Application design & development
· Information architecture
· User Experience Design (UX)
· User Interface design (UI)
· Video/Animations
(sample)
· Investor presentations
___________________________
Get in touch with us. Or just say Hi.