"My role as a brand consultant and creative is to find strategic insights as to how and where design can solve a problem and have a positive business impact. I see it as my job to deliver a perspective of not just aesthetics, but economics too. Outstanding design that not only disrupts but connects, is an essential selling tool, if not the most important, in competitive markets." - Marc Posch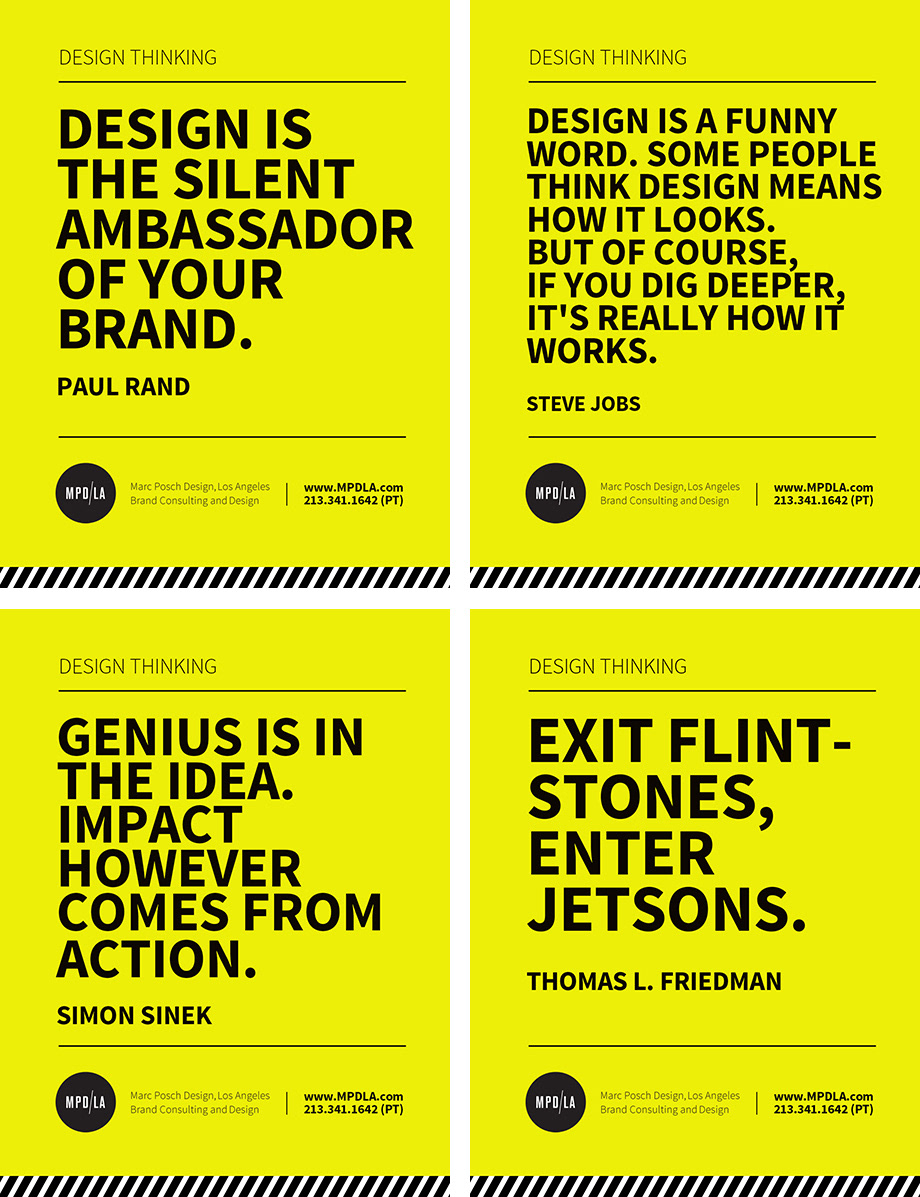 It's not the vision that matters, it's where you take it.
Our mission is to provide innovative branding, naming, design, and communications strategy to discerning clients who are motivated to grow their brand and their business.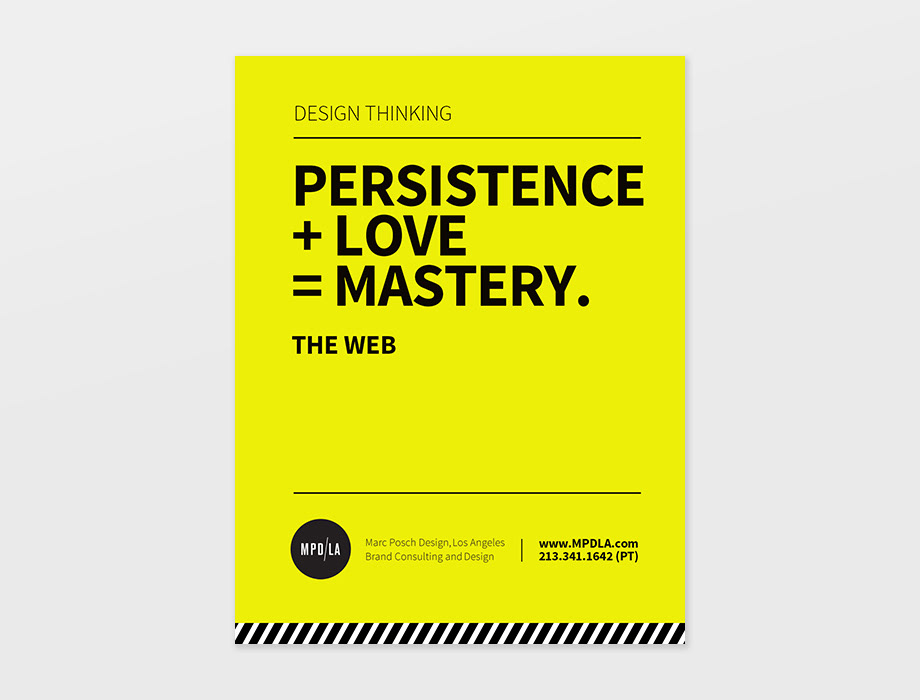 "The future belongs to a very different kind of person with a very different kind of mind - creators and empathizers, pattern recognizers and meaning makers. These people - artists, inventors, designers, storytellers, caregivers, consolers, big picture thinkers - will now reap society's richest rewards and share its greatest joys." - Daniel Pink, A Whole New Mind

Creative Matters: Our Blog